ComboStrap - Release 1.19
About
This is a minor improvement release with bug fixes. The most improvement has been made on the toolbar.
The toolbar:
is now grouped by type of tool

is also available in mobile screen.

is made available in an offcanvas from a configurable breakpoint
List
New
Change
The trail breadcrumb was renamed to

historical breadcrumb

to reflect more the content (Trail being a design term) and it has moved from the

strap template

to the

railbar

because it has a lower importance than the page content.
Before:

After: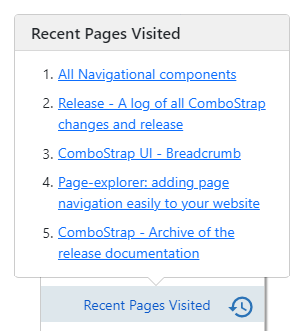 Improvement
Bug
semi-bug: Page request with the

config%3Asend404

config enabled would return a 404 even if a page with a

canonical

was found. Because the http status is set at the beginning, we can't change it, we send therefore an error message

bug: the toolbar editor for a blockquote was closed not with a blockquote tag.
Warning: Cannot modify header information - headers already sent by (output started at C:\DokuWikiStick\dokuwiki\lib\tpl\strap\main.php:157)
in C:\DokuWikiStick\dokuwiki\lib\plugins\combo\action\metacsp.php on line 82


Minor bug: they the Jquery-ui closing icon was not showing up. As reported on this conversation, we have moved the Jquery-ui library to be called after the bootstrap library.