ComboStrap - Release 1.13
About
The release 1.13 was focus on the creation of landing page components. This is the first landing page release. The next will be landing page perfect with full animation and layout.
Due to introduction of Bootstrap 5 in this release, a configuration update is require. As the bootstrap version and the stylesheet are now in the same configuration, you need after the update to set it back to your preferred stylesheet back.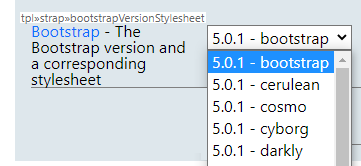 Changes / New
Bootstrap 5
New: Bootstrap 5 is now the default. Read more about the bootstrap migration on this page: ComboStrap - Release 1.13 - BootStrap 4 to 5 Migration Changes
Animation
Landing page
Svg
Styling / Theme
Performance
Raster Image
Layout
Security
UI Component
Markup perfect
Markup perfect means that there is no need to tweak the output via styling.
Bug