ComboStrap Getting Started - Strap Template Installation
Table of Contents
1 - About
ComboStrap is based on two plugins:
Strap is the template part and this page shows you how to install it.
This is not mandatory to install the strap template if you want to use the
combo components
but some feature may not work such as:
The UI components just needs a Bootstrap template and are tested against Bootstrap version 4.
2 - Steps
2.1 - Install the extension
To install the Strap template:

Click on the Search and Install link to go to the Search tab

Search for the term Strap

Click on the install button.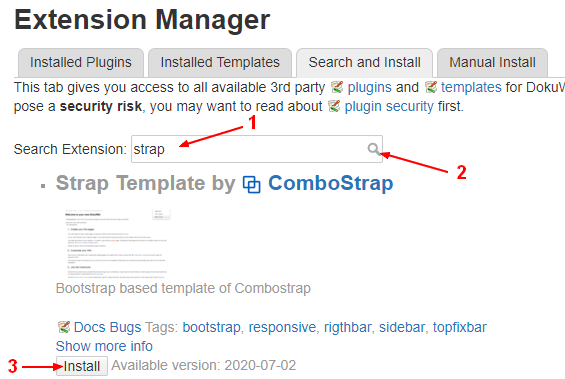 2.2 - Choose the strap template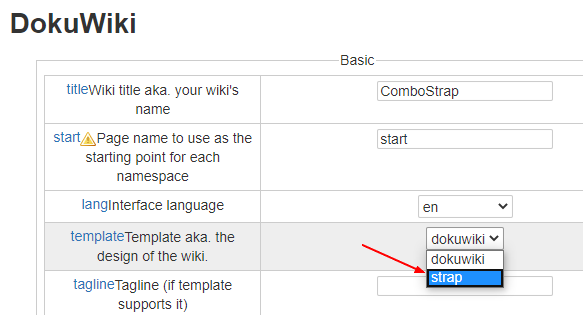 2.3 - Hide the bars



(headerbar|footerbar|sidekickbar|sidebar|combostrap)




3 - Next Step